The next Epi-Brown Bag Session is close
Epi-Brown Bag Session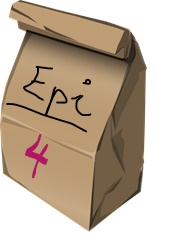 Get ready and book your calendar off for the 2nd of November, from noon till 1pm.
We hope to help you with:
- study design and planning
- selecting the best methodologies for your research,
- responding to reviewers,
- a data analysis strategy.
This time 10-minute worm up talk answers:
Why are most research findings not true?
How can we improve the situation?
Bring your lunch and join us with your statistical dilemmas.
Register in advance, Zoom
After registering, you will receive a confirmation email containing information about joining the meeting.
*Talk based on: Why Most Published Research Findings Are False